Kats Mom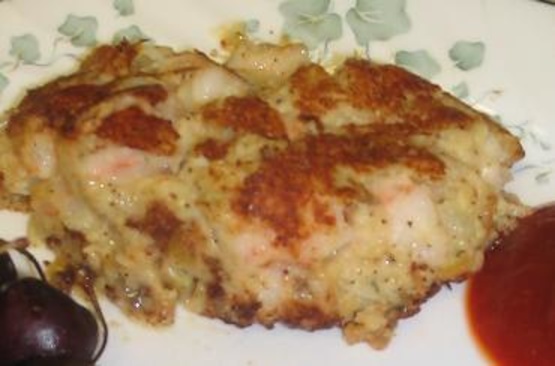 Recipe is quick and easy to fix. This came from my mother, she makes it often on the island.

These were very good and a bit of a challenge. I had to substitute chopped steamed shrimp for the crab which made it a bit more difficult to get the cake out of the pan whole - my fault, not the recipe. I took a chance that what you meant was a raw egg beaten, not scrambled and cooked. I thought you needed the raw egg to hold the filling together. This goes in my Faves Seafood cookbook. Thanks Dude, can't wait to make this with crab!
Mix all together as a hash and fry in oil until browned on both sides.
Great for breakfast with eggs or main meal.
Can substitute fish for crab.