Cricketbirds Clam Chowder
Parsley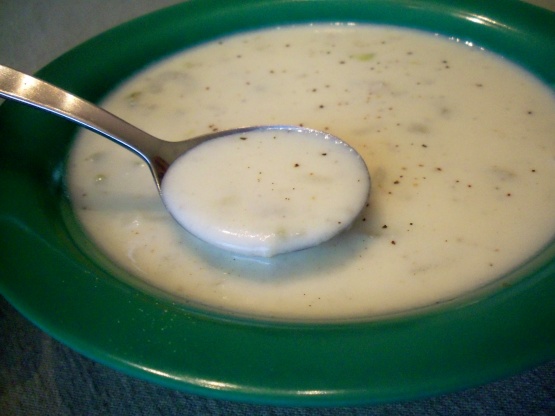 wonderfully thick and creamy chowder. Simple to make. The secret is to let this sit all day, or overnight, in the refrigerator and reheat slowly. We serve this with oyster crackers and a slice of butter on top.
Put onions, celery and potatoes in large saucepan and pour clam juice over top until barely covered. This usually takes me 2 bottles.
Simmer, covered, over medium heat until barely tender.
Meanwhile, melt butter.
Add flour and blend, stirring contantly.
Add half and half slowly, cook and stir with wire whisk until smooth and thick.
Add undrained vegetables and clams, and heat through.