Cretons " French Canadian Spread for Toasts"
Prep 5 mins
Cook 1 hr 30 mins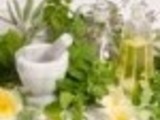 A great meat spread for toasts or crackers.
Directions
Mix all together.
Bake covered 325* 1 1/2 hour.
Remove bay leaf.
Stir every 20 minutes or so.
Store in small containers.
Most Helpful
According to my DH, the cretons tasted authentic. Thanks for posting.