3 Reviews
Most Helpful
Newest
Highest Rating
I made these jewels for a breakfast for dinner meal and we loved them! The slight heat paired perfectly with the sausage and the buttery goodness of crescent rolls. They were pretty too with the seeds.... I'll be making them for my next brunch. Thank you for sharing the recipe!
Two thumbs up from my family. I used sharp cheddar cheese and sliced small pieces instead of using the american cheese. I also used Koser salt, like on pretzels. I made one batch with peppers and one without. Both were fantastic and easy. Thanks so much.
VERY tasty! Easy to make. I used reduced-fat sausage links, and I used a fresh jalapeno pepper, sliced very thin, retaining the seeds, and I laid two slices inside each kolache. Perfect! I'm thinking for people who don't appreciate heat, a piece of roasted red pepper would be a delicious complement to the cheese. This goes right into my rotation of special-breakfasts-in-hurry! Thanks for posting, Paula!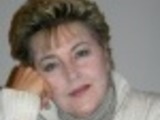 Crescent Kolaches With a Kick