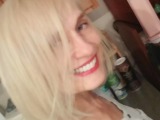 This is based on a recipe from The Encyclopedia of Creative Cooking, edited by Charlotte Turgeon.
Make and share this Crepes Romaine recipe from Food.com.
Directions
Heat 1 tablespoon butter in 12-inch skillet.
Fry onion until soft.
Stir in flour.
Add cream a little at a time; let simmer 3 to 4 minutes.
Add salmon, eggs, capers, dill, and lemon juice.
Season to taste.
Place heaping tablespoonful on each crepe; roll up.
Place in buttered ovenproof dish. Sprinkle with grated cheese.
Dot with butter.
Bake in preheated 400 degree F oven 5 to 8 minutes or until cheese has melted and crepes are hot through.