Derf2440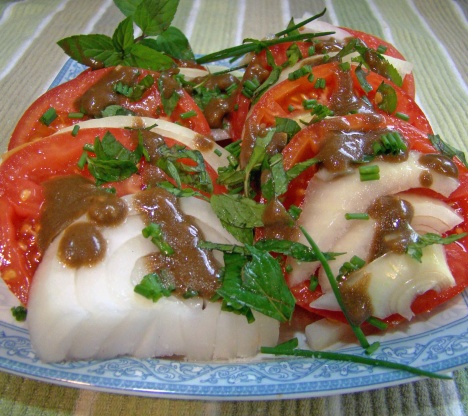 Tomatoes are an important part of Creole cooking of New Orleans and other Southern Cities. This salad is easy to put together while it adds color and yields abundant fresh flavor.
1. To prepare salad, alternate tomato and onion slices on a platter. Sprinkle with salt. Top with mint and chives.
To prepare vinaigrette, combine oil, vinegar, mustard, and garlic in a jar. Cover tightly, shake vigorously.
Drizzle vinaigrette over sald and serve at room temperature.