gailanng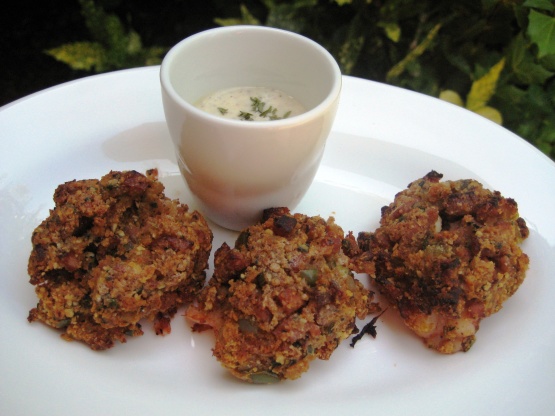 This is a different take on the bazillion Shrimp Creole recipes posted here. Posted for ZWT, untried by me (although probably not for long, because the photo with the original recipe looks delicious). Adapted from a Cuisine at Home cookbook. NOTE: to butterfly the shrimp, slice the shrimp down the center of the underside (the leg side) of each shrimp, ensuring that you don't cut all the way through.
This was very easy to put together, though anytime you stuff shrilp it will be a little time consuming :) I really loved the sauce and will probably be using it with other dishes, maybe something with chicken. This is a great no nonsense dish that you really can't go wrong with. Made for PAC spring '10.
SHRIMP:.
Preheat oven to 425 deg. F. Coat a 9"x13" baking dish with cooking spray.
In a large skillet, melt 2 tbs butter over medium heat, then add kielbasa. Saute kielbasa for about 3 minutes, or until it begins to brown. Add the onion, bell pepper, celery, garlic and Creole seasoning, and continue to saute for another 5 minutes, or until the veggies are softened.
Deglaze the skillet with the sherry or wine; simmer until the liquid evaporates. Remove the pan from the heat and the crushed crackers, 1/2 cup broth, and parsley. Season to taste with salt and pepper.
Mound stuffing on each prepared shrimp and press the shrimp tail over the top. Arrange stuffed shrimp in the prepared baking dish. Melt the remaining butter and drizzle it over the shrimp. Bake shrimp for 10 to 12 minutes, or until shrimp is cooked through.
SAUCE:.
Mix all sauce ingredients in a small bowl.
FOR SERVING:.
Divide the sauce amongst 4 dinner plates. Arrange 3 baked stuffed shrimp over the sauce on each plate. Good sides would be sauteed greens and black-eyed peas.