Elmotoo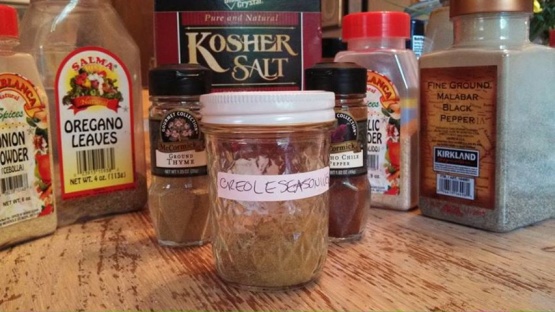 This recipe has been submitted for play in ZWT9 - Cajun/Creole. Recipe from cookbook The Spice Kitchen, everyday Cooking with Organic Spices. This lovely versatile spice is perfect with fish, chicken, pork, shrimp, potatoes and vegetables. Sprinkle it on and the spice will do the rest.

This is a great spice blend that I was able to use in many creole dishes. I used it in meatloaf and with roasted potatoes to great success.
Combine all ingredients in small bowl and stir.
Store in an airtight container.