gailanng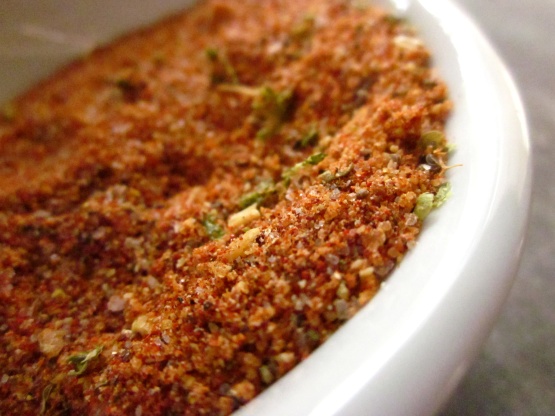 I love anything and everything from Louisiana, and the food is no exception! This is a blend of herbs and spices that I came up with that is as close as I can get to the Creole flavour without actually being there.
Mix all the ingredients in a bowl.
Store in an airtight container no longer than 6 months.