Just a basic seasoning for creole/cajun type recipes. I don't care too much for the commercial ones cause I think they "muddy up" the flavors with too many ingredients.
Directions
Mix up all ingredients in a bowl.
Store in plastic bags or glass jars.
Most Helpful
Love this creole/cajun seasoning! Definitely a keeper! I love that I know exactly how much salt and other ingredients are in the mix. This was fast to put together and tasted wonderful. Just the right amount of heat and spice. Used on some grilled chicken to test it out. We were very pleased with the results. Thank you Grafeetee. Made for PAC.

Didn't have any onion powder, so I can't rate (changed the recipe) but it was "the ticket." Used for Emeril's New New Orleans pasta.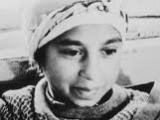 Excellent seasoning mix! Made and used this in the making of YungB's Recipe#224423 for PAC with great results. Have added this one to my keepers for homemade mixes which I find are so superior to a good many of the purchased - as this one is. Thank you graffeetee, will be using this one for all those wonderful dishes needing Carole Seasoning.