Jostlori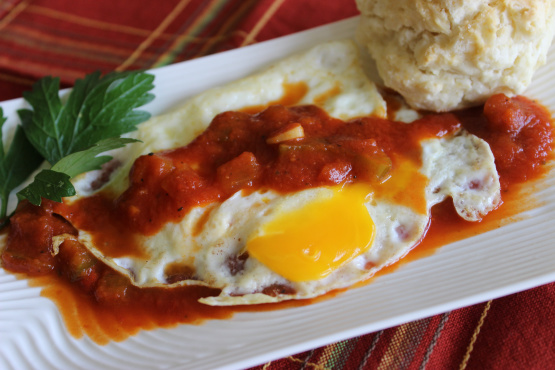 Another recipe from culinary school. We served it on the side with Jambalaya, but it's good on just about anything.

This was a good sauce, came out nice and thick and makes the house smell wonderful! Served this under/over eggs and it was quite good, but our house guest mistook it for TexMex. Maybe it was the Cajun spice mix I used? I would make this again but try a different seasoning. Thanks for posting!
Heat oil in a medium saucepan until nearly smoking.
Add the onion, bell pepper and celery, stir to coat with oil.
Reduce heat to medium, add the garlic, spice mix and bay leaf.
Cook until the vegetables are soft.
Add the stock and tomato sauce.
Bring to a boil, then reduce to a simmer.
Simmer until reduced to 2 cups.
Taste, and add hot sauce, salt and pepper to taste.
Remove the bay leaf, and serve.