Pixie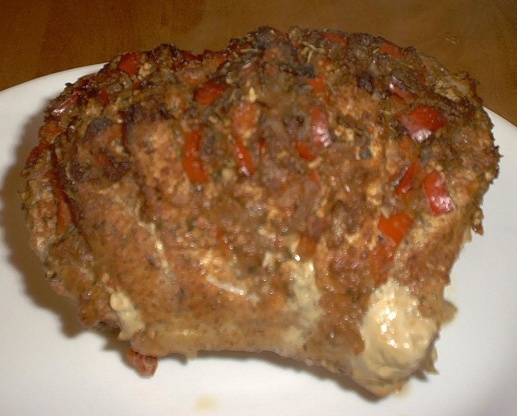 I got the idea for this recipe off of Tony Chachere's website.Thanks to my holiday swap partner, Susie in Texas, who sent me crerole spices. I altered to origional recipe and this is what I came up with.

This is incredible!!!! I roasted a mixture of white and sweet potatoes to go with this..Wow!! I cooked the roast at 325 rather than 300 and it was moist and tender. At the end I turned up the temp for about 15 mins. to make sure the top was brown and little crispy. This is a great Ta Da Pork Roast!!
Make slits in the top of the roast.
Add 1 tbsp creole seasoning to the vegetable mixture and stuff into slits.
Rub seasoning over the outside of the roast.
Place on roaster uncovered at 350F until roast is browned.
Reduce heat to 300F cover and continue to cook for 1 1/2 to 2 hours.