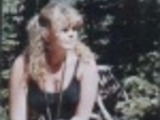 I found a version of this in reader's digest many years ago. I have since revised it to my own tastes so many times that I no longer even remember what the original recipe was anymore. I love it very spicy so I use extra hot sauce at the table. Tabasco is my preferred brand but Frank's isn't too bad. Just not as spicy but with very good flavor.
Directions
Cook onions, garlic, green pepper and celery in the bacon drippings or cooking oil until onion is browned.
Add parsley, ham, thyme, and bay leaves; cook 5 minutes, stirring often.
Add salt, hot sauce, tomatoes with juice, tomato sauce, and 2 cups of water; simmer 5 minutes.
Add rice; reduce heat and simmer, covered for 30 minutes.
Add shrimp and smoked sausage; cover and simmer 10 or 15 minutes longer or until rice is tender and liquid is absorbed.
Season to taste with salt and more hot sauce.
-------Chicken Jambalaya--------.
Add chicken and polish sausage.
When the onion-celery mix is done, finish as directed, omitting ham and shrimp.