Derf2440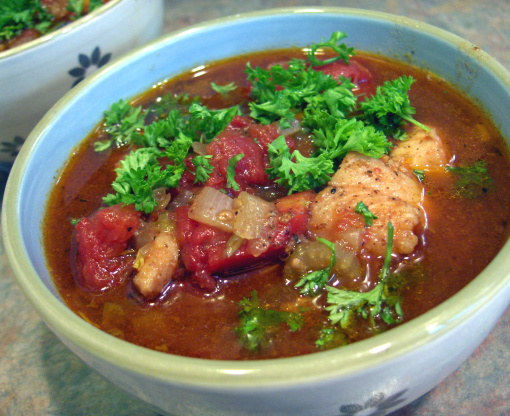 A nice hearty hot soup, great for lunch on a chilly day. Unlike a lot of fish chowder recipes, it contains no potatoes, so it's a good choice if you're trying to go light on starchy carbohydrates. Use more chili powder if you like. May be served with crackers.
Heat the olive oil in a saucepan.
Add the onion, celery and chili powder, and sauté lightly about 8-10 minutes.
Stir in the tomatoes through worcestershire sauce.
Bring to a boil and add the frozen fish.
Let the soup simmer--separating the fish as it thaws--for about 15 minutes or until the fish flakes easily.
Sprinkle with parsley.