PaulaG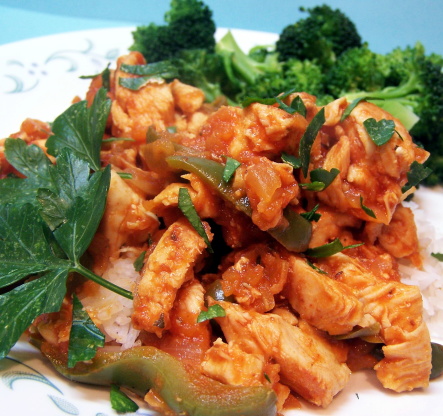 This recipe is great for recycling the leftover chicken or turkey in your fridge.
Heat oil and cook the onion, garlic, and celery for a few minutes.
Add tomato sauce, water, bay leaf, salt, and cayenne and bring to a gentle boil.
Cover, reduce heat, and simmer about an hour.
Stir in the green pepper and chicken.
Cover and simmer another 15 minutes.
Sprinkle with parsley.
Serve over steamed rice.