ChefLee
I love those creme horns from the bakery. They're so light and flakey...and so rich! My favorite thing about them, though is the filling. When I worked at our local grocery store, the lady in the bakery gave me the recipe. It's been pared down quite a bit, but she said this was basically it, only they make it in pretty big batches.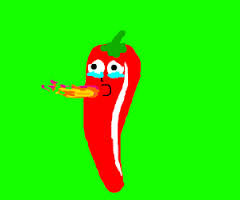 June 23, 2008: I used this to re-create the Little Debbie Oatmeal Creme Pie filling. I added 1 tsp vanilla to the mix then I started adding a little of the confectioner's sugar at a time. I stopped at 2 TBSP rather than the 1/4 cup. Then I added 1/2 cup more (for a total of 1 cup) of the marshmallow creme. I was very pleased with the result!!!! It was nice, creamy, and gooey like the Little Debbie creme filling. I put it in between two oatmeal cookies for a Little Debbie Oatmeal Creme Pie (see recipe#118749). This is a very versatile recipe, you could use it to fill all kinds of things from cupcakes to cake layers and more!!!! Love it!!!!!!!!!!!!!!!!!! UPDATE: I used this filling again to fill recipe#264621. Used the recipe as written this time for a more cream cheese flavored filling! I really like this recipe a lot and I like that it does not have raw egg in it. Wonderful!!
Whip ingredients with a mixer. Fill creme horns or cream puffs.