GaylaJ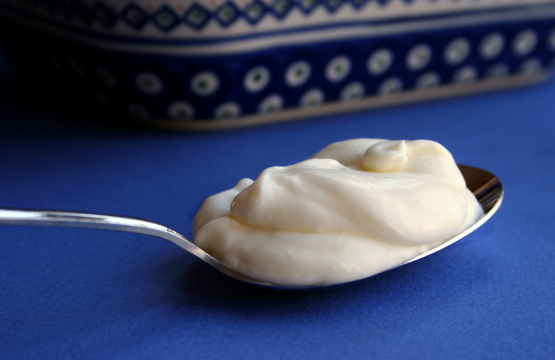 Creme Fraiche has a very tangy taste and a lighter texture than sour cream. You can buy it in stores many places, but if not, just make your own. I like this as a substitute for sour cream in dessert recipes because I think commercial sour cream can add a harsh edge to some of the more delicate pastry items.

I am going to make this tomorrow. I mad a comment only of what i found in Finland already made.
Whisk together the cream and sour cream until smooth.
Cover the bowl with cheesecloth or a thin kitchen towel and let sit at room temperature (around 68 degrees) until it thickens.
This will take at least 12 and up to 24 hours.
Stir until smooth and refrigerate.
The creme fraiche will stay fresh for several weeks.
As it ages it will give off some water liquid.
Either stir it back into the creme fraiche or spoon it off and discard it.