Creme De Cassis (Currant Liqueur)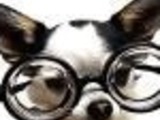 This is the lovely 'sirop' that goes into a kir (with white wine), a kir royale (with champagne) or a communard (with red wine). It is also wonderful as an apertif or to pour over ice cream or use as a syrup with various desserts. It takes 4 to 6 months(not included in preparation time), but little effort, and the result far exceeds what you can buy at the liquor store. The serving size is a guess.
Directions
You will also need: 2 Quart mason jars.
Phase one:.
Remove currants from stems and wash.
Fill two quart jars with currants three-quarters of the way to the top.
Pour eau de vie or vodka over the currants until the jars are nearly full.
Seal jars and let sit.
Note: currents are usually available at the end of July; they should sit in the jars until early December.
Phase Two:.
In early December (or in 4 to 6 months), empty the contents of the two jars into a sauce pan.
Bring to a boil.
Strain the juice.
Measure the quantity of juice.
For every quart of juice, add one quart of sugar and one cup of eau de vie or vodka.
Combine in a saucepan, bring to a boil, and simmer briefly till sugar is dissolved and mixture is syrupy (about ten minutes).
Pour into sterilized jars or bottles.
Seal.
Note: It is ready to drink at this stage, but it only gets better as it sits.
Most Helpful
I used vodka and my own homegrown red currants to try this recipe. It worked beautifully. The color of the liqueur made with the red currants is a delicate red. I taste tested it by making a kir royale with Prosecco. Delicious!
Hubby came home from the Russian market with frozen currants -- a rarity here in the American South. I didn't feel like baking so I selected this recipe. Soaked them for 3 months in pure grain alcohol because that's what I had on hand (for making limoncello). The result was a good syrup for kir, too strong for ice cream sauce. I'll try vodka next time and meanwhile store this in the freezer and serve in tiny shot glasses.Thanks for posting this useful recipe.