A versatile sauce that can be served with cakes or over fruits for an elegant dessert. Can be made up to 2 days ahead; cover and chill.
Directions
In a 3-quart pan over medium heat, stir milk and sugar often until mixture begins to bubble around edges of pan, 10 to 12 minutes.
Remove from heat.
Whisk about 1/2 cup of the hot milk mixture into egg yolks, then pour mixture into pan and whisk to blend.
Stir with a flexible spatula over medium-low heat until custard coats the spatula in a smooth, velvety layer, 10 to 14 minutes.
Remove from heat and pour through a fine strainer set over a bowl.
Set bowl in a container of ice water and stir often until cool.
Stir in vanilla.
Serve cool or cold.
Most Helpful
Mine looked like curdle, but tasted okay. Also, you said to strain it, and I had to assume you to mean to keep the solid part of the creme as your recipe didn't state which to put over the ice.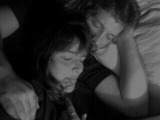 Mine went all lumpy; I don't know why. I used very low heat.