Prep 10 mins
Cook 35 mins
This was given to me by my mom - she's made this for years, and it's really easy and really good! The name comes from the fact that the batter starts out underneath the fruit, and "creeps" up to surround the fruit as it's cooking! Great served with ice cream or whipped cream.
Directions
Preheat oven to 350 degrees.
While oven starts to preheat, place butter (or margarine) in an 8"x8" pan, and place in oven to melt butter.
In a mixing bowl, combine flour, baking powder, 3/4 cup sugar and milk- Mix well to combine.
Remove pan from oven and pour batter mixture on top of melted butter-*DO NOT MIX TOGETHER!*
In a small saucepan, heat fruit and 1/2 cup sugar until warmed and gently spoon fruit mixture over batter.
Bake for 35 minutes or until crust is golden brown.
Reviews
Most Helpful
Very easy recipe with simple, inexpensive ingredients. I used Black Berries for this Cobbler & turned out amazing. This is one recipe I will use often for many years to come.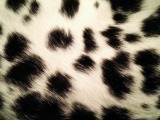 Made this last night with fresh blueberries, raspberries, and strawberries, prob. a little more than 2 cups. Followed rest of recipe to a T. DH Loves loves loves this! I agree with other reviewers that it's a little sweet, but since he's so happy, who am I to tinker with success!!! Thanks for such an easy "always on hand ingredients" recipe. Update - I fixed this with fresh peaches and blackberries this time. I only warmed the peaches in the saucepan, with addition of a little cinnamon, nutmeg to season the peaches. After placing the peaches over the batter, I then sprinkled the blackberries over and pushed them down just a little. This way the berries didn't break up and disappear under the heavy peaches. Still remains uber-good!

Made this with fresh sweet red cherries. I actually doubled the recipe and made it in a 9x13 pan. It was best served warm with a scoop of ice cream.