Creamy Zucchini and Ground Beef Casserole
Prep 15 mins
Cook 40 mins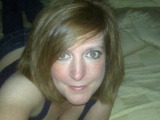 This is from the Sooner Sampler; a cookbook published by the Norman Junior League back in the 80s. This casserole is WAY more flavorful that the ingredients suggest! A lot of bang for very little buck.
Directions
Brown ground beef and onion with garlic powder, salt and pepper then drain if needed.
Par-boil zucchini in water for 5 minutes then drain well.
Mix soup and milk with paprika.
Layer 1/2 ground beef, 1/2 zucchini, then 1/2 cheese in a casserole dish. Repeat layers.
Spread soup/milk mixture on top of the layers.
Bake uncovered for 30-40 minutes at 350 degrees until bubbly.
This can be assembled the night before and baked the next day, just increase time to allow for the chilled casserole.
Reviews
Most Helpful
Crushed potato chips on top.....added a great crispy crust...delicious !
I made this with canned squash; drained it, and instead of layers, mixed it all together, adding fried onion rings on top the last five minutes. It was delicious, thank you for this!
My husband said he liked this one. I added some french fried onions on top.