Creamy White Chicken & Artichoke Lasagna
Nothing brings the family together like a warm dish straight out of the oven. Try this timely twist on a classic.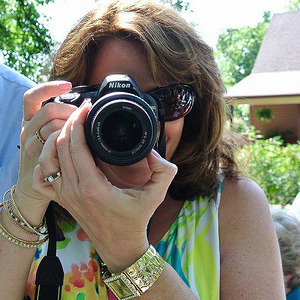 Good, but a little bland. I would have preferred more garlic and basil. We used the whole 8 oz. jar of sundried tomatoes and I was definitely glad we did. Next time, I would recommend using real garlic and increasing the amount of it and the basil. I think this recipe would also work well if you used crab (and maybe shrimp too) in place of the chicken.
HEAT oven to 350°F
COMBINE chicken, artichokes, tomatoes, 1 cup mozzarella and Parmesan. Beat cream cheese, milk, and garlic powder with mixer until well blended; stir in 2 tablespoons basil. Mix half with the chicken mixture.
SPREAD half of the remaining cream cheese sauce onto bottom of 13x9-inch baking dish; cover with 3 noodles and 1/3 of the chicken mixture. Repeat layers of noodles and chicken mixture twice. Top with remaining cheese sauce and mozzarella; cover.
BAKE 25 minute or until heated through. Sprinkle with remaining basil. Let stand 5 minute before cutting to serve.
Note: Spray the foil with cooking spray before using to cover the lasagna to help prevent the foil from sticking to the cheese on top of the lasagna.