Diana 2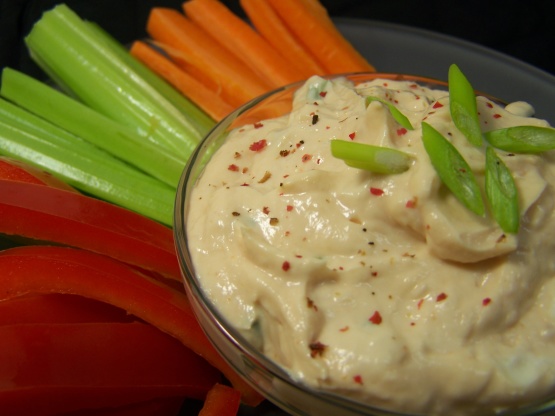 Like many of you, I'm always experimenting with dips, adding different herbs and spices. Sometimes however, it's good to go back to the beginning. This is the first homemade dip I ever had. Easy to put together and kids seem to enjoy it as well....even with the horseradish. They can surprise you sometimes. :) Good when freshly made, but better if you let it chill for a few hours. Cooking time is chilling time.
Blend all ingredients together.
Chill until ready to serve.