Creamy Vegan Mashed Potatoes
Prose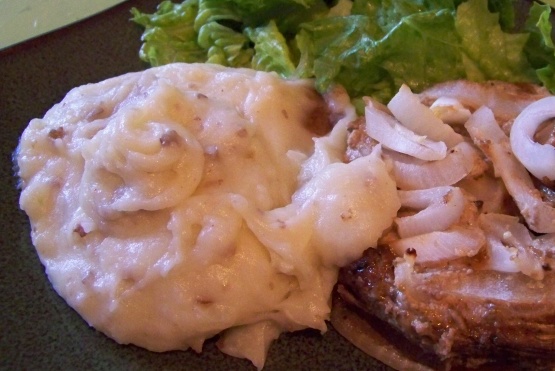 Extremely low in fat and healthy. These creamy potatoes are my husband's creation. We were attending a vegan potluck and he was determined to find a way to make the mashed potatoes taste just as good as his unhealthy unvegan version. He succeeded and these creamy vegan mashed potatoes were a hit! Here is the recipe he scratched down for everyone.

I've made this recipe three times now, once for a Christmas dinner party with friends coming over, and once on Thanksgiving and once for Christmas day dinner. I'm allergic to all dairy (including butter) so this recipe was such a lifesaver. None of my family knew it was a Vegan recipe until after they had finished eating it. Everyone raved about it and asked me to make it again. This is definitely a recipe you will want to make and EAT!
Boil Potatoes until soft.
Drain and Mash the Potatoes.
Add all ingredients to the potatoes; mixing and tasting to desired flavor and thickness.