Annacia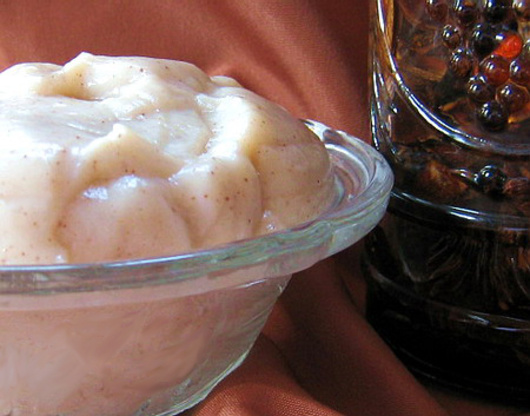 Creamy rich and so good, a good quality pure vanilla extract will only improve this pudding even more! This takes minutes to make just mix everything in a saucepan and stir until thickened! Make certain to use a heavy-bottomed saucepan for this to prevent scorching or it can also be made in the microwave removing to stir a few times.

I have eliminated all processed food from our diet, and have been searching out recipes for old favorites. I wanted vanilla pudding, to make parfaits. This pudding is so easy, and absolutely delicious. The cook time is no longer than for a boxed mix. The ingredients are available in most pantries. I will be keeping this recipe, and sharing with friends. Thank you for another great recipe Kittencal.
In a heavy saucepan combine sugar, cornstarch, salt, half and half cream, cinnamon and nutmeg (if using) bring to a boil whisking vigorously over medium heat.
As soon as the mixture is very hot whisk in the egg yolk and cook whisking vigorously until thickened and bubbly (about 2 minutes).
Remove from heat and immediately stir in vanilla and butter until smooth and combined.
Transfer to a heat-proof bowl, then place a piece of plastic wrap directly over the pudding.
Cool for about 30 minutes on the counter then refrigerate until cold.