Creamy Two Cheese Macaroni
MsSally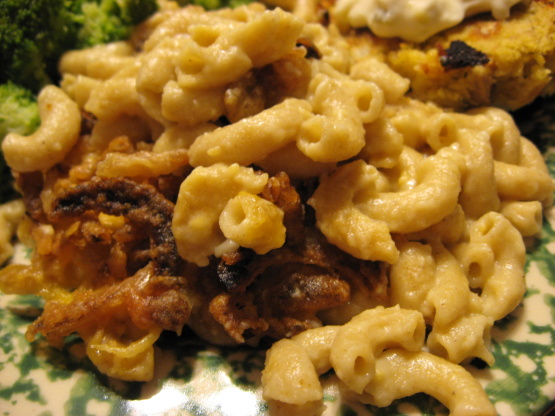 This was perfect! I have made mac and cheese many times before but it's always come out not creamy enough. I also added a pinch of dry mustard since I am a fan of the flavor. Came out creamy and my picky mac and cheese connoisseur loved it! This recipe is a keeper!!!!! Thank you for sharing.
Preheat oven to 375°.
Lightly spoon flour into a dry measuring cup, and level with a knife. Heat a large saucepan over medium heat; add flour. Gradually add milk, stirring with a whisk until blended. Cook until thick (about 8 minutes), stirring frequently. Stir in 2/3 cup cheddar cheese and processed cheese; cook 3 minutes or until cheese melts, stirring frequently. Remove from heat; stir in macaroni and salt.
Spoon the mixture into a 2-quart casserole dish coated with cooking spray. Sprinkle with 1/3 cup cheddar cheese. Bake at 375° for 25 minutes or until bubbly.