Parsley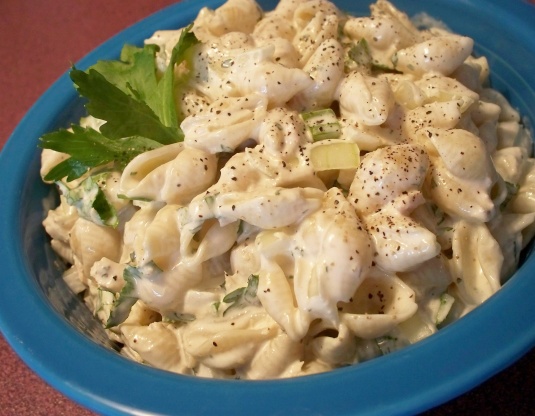 This is my favorite tuna and pasta salad! You can use any type of pasta you like, but I prefer the shells. Cook time is chill time.

We enjoyed this salad. It was easy to prepare and the flavors blend nicely.
Cook pasta according to package. Rinse with cold water and drain well.
Meanwhile, combine tuna, celery, and onion in large bowl.
In smaller mixing bowl, combine mayo, parsley, lemon juice, salt, pepper, and dry mustard.
Add pasta to tuna mixture. Spoon mayo mixture over tuna and stir until well blended.
Refrigerate 3 hours or until chilled.