This is a really good tuna recipe. Sautéed shrimp, or scallops can be substituted for the tuna. Or leave out the seafood and serve as a side dish.
Directions
Drain and flake tuna.
Cook pasta according to package directions; drain.
Heat butter and oil, add garlic and mushrooms; sauté until mushrooms are browned.
Blend in sour cream, milk, and cheese.
Fold in tuna and heat through.
Place pasta on plate, spoon sauce over.
Sprinkle with parsley.
Most Helpful
Tasty pasta dish, and quick and easy to make. I used fettucini but plan on making this again with penne or farfalle. I used whole fat sour cream this time but am going to give it a go using lite sour cream.

This was delicious! And so simple. Used canned mushrooms and vegetable oil and only 1/2 c. sour cream (all that was left), but it was very good anyway. Definitely a do-over.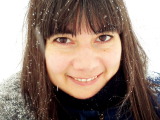 This was a quick and tasty dinner. I halved the recipe but followed it exactly. Thanks!