Parsley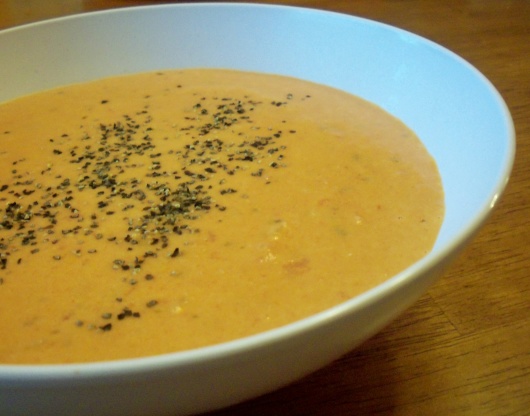 I don't like plain tomato soup, but there's nothing plain about this one and it's delicious. Great for dinner parties, or just something a little different at lunch or dinner.

This is so simple and so good..... I made it for lunch and did'nt get enough,everyone wanted another bowl. It is worth it
In a saucepan, sauté onion in butter until tender.
Stir in tomatoes, soup, milk, sugar, basil, paprika, and garlic powder.
Bring to a boil.
Reduce heat; cover and simmer for 10 minutes.
Stir in cream cheese until melted.
Top each serving with croutons and/or shredded cheese (if desired).
Serve immediately.