Creamy Swiss Spinach Bake
Parsley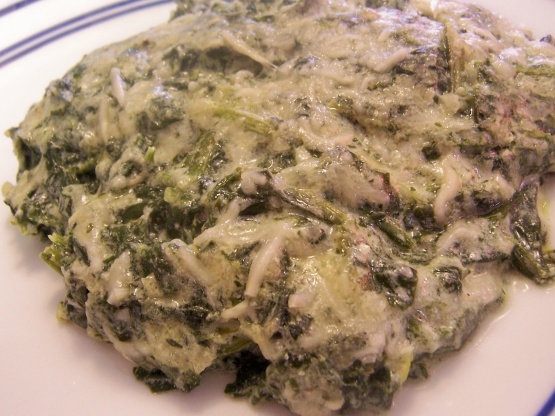 Even people that dislike spinach, love this dish!
Set oven to 350 degrees.
Butter 1 2-qt casserole dish.
In a medium saucepan, melt butter.
Mix in flour to make a roux.
Add mustard and cream, whisking until thickened; add Swiss cheese, 2 TBSP Parmesan cheese and 1 cup half and half cream; mix well.
Remove from heat; cool 5 minutes.
In a bowl, mix together spinach, the cooked cream sauce, salt and pepper to taste.
Turn into prepared casserole dish.
Top with remaining 2 TBSP Parmesan cheese.
Bake for 20-25 minutes, or until hot and bubbly.