Prep 20 mins
Cook 45 mins

I got this recipe from Quick Cooking Magazine a couple of years ago. This is delicious and pretty easy to make. Great for onion soup lovers and fancy dinners.
Directions
Melt 3 tablespoons of butter; toss with bread cubes.
Place on a lightly greased baking sheet.
Bake at 350° for 7 minutes; turn and bake 7 minutes longer or until toasted.
Meanwhile, in a large saucepan, sauté onions in remaining butter until lightly browned, about 12 minutes.
Stir in water and bouillon; bring to a boil.
Reduce heat; cover and simmer for 15 minutes.
Combine flour and 1/2 cup of milk until smooth; gradually stir into onion mixture.
Stir in remaining milk.
Bring to a boil; boil for 2 minutes, stirring until thickened.
Reduce heat to low; stir in 3/4 cup Swiss cheese and pepper.
Ladle into 4 oven proof bowls; sprinkle with reserved croutons and remaining cheese.
Broil 4 inches from heat until cheese is melted and bubbly.
Garnish with chives.
Most Helpful
Very simple and good.
This is the perfect winter soup, very warming and soo delicious! I made 1.5x the recipe and used better-than-bouillon for my broth, adding in some Merlot wine from an open bottle on the counter. I'm glad I did- it was a perfect contrast to the other flavors (my pic might have a darker color than normally because of that). This will be added to my fall/winter soup rotation. Thanks so much Nicole [Made for I Recommend Tag]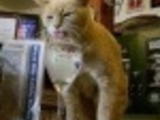 This was excellent. Easy to prepare and quite quick, full of flavour, both DH and DD were very appreciative of this and I will definitely make it again. I did use garlic and herb stock cubes rather than the granules, but otherwise, as directed. I had made the croutons from this recipe previously, for another soup, also very good and easily prepared.
Thank you for sharing this very good recipe, Nicole.