Ang11002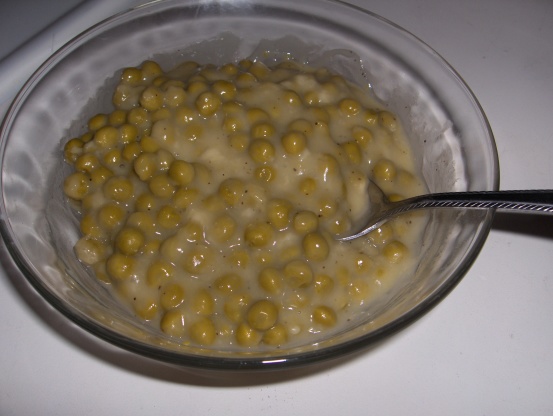 As a child we had this at Beach Road Chicken House. My Sister figured this out. So we have had it in the family for years. It is good and also creamy.

I was so delighted to see this recipe. I am from Jacksonville, but now residing in Des Moines, and a personal friend of the owner of Beach Road Chicken. After several years of begging, Vince finally told me that the missing ingredient that no one would ever guess was powered milk! You will find that adding 1/4 cup of powdered milk to the liquid from the peas, plus 2 tsp sugar, will give you EXACTLY what you've been craving.
Melt butter in saucepan over low heat.
Blend in flour,salt,pepper.
Cook over low heat,stirring until mixture is smooth and bubby.
Remove from heat and add saved liquid.
Heat to boiling stirring constantly, lower heat and add peas.
Stir and heat though.