Rita1652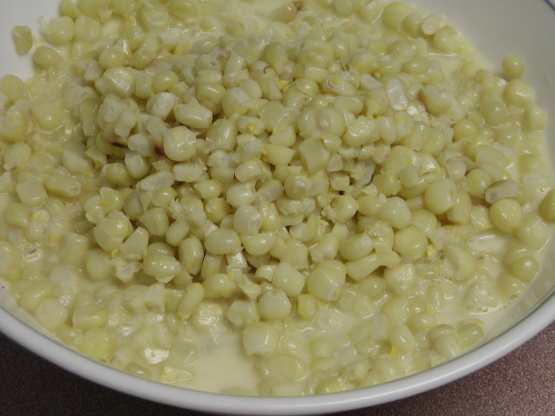 This is a quick way to make a tasty, rich vegetable. Use fresh or frozen corn. It just takes minutes to simmer and have it ready.

Was looking for a quick fix for fresh corn and this fit the bill. Loved that I could taste the corn, not just butter and cream. Made a bunch and froze some for later. I used bicolor corn cut from the cob and did not find it overly sweet. A little pepper makes a nice addition, too. Thanks for sharing the recipe!
Combine all ingredients in a pan, bring to a boil over medium heat, reduce heat and simmer uncovered for 6-8 minutes, stirring frequently.