Creamy Stuffed Chicken Wrapped in Applewood Smoked Bacon #RSC
Ready, Set, Cook! Hidden Valley Contest Entry. This creamy delight is sure to please everyone in the family. It is easy to adjust the filling to match whatever you have in your fridge. You can change the cheese or veggies inside to totally change the flavor.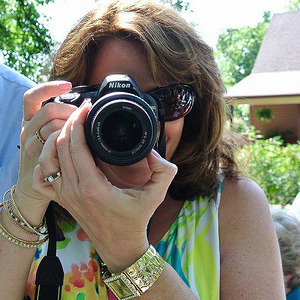 Fantastic!! I can't believe no one has tried this recipe. It came together beautifully and the taste was excellent. We used regular bacon since we couldn't find apple-smoked. It would help to let the cream cheese come to room temperature so it would be easier to spread. Other than that, this is a true 5-star recipe in our house. Lovely!
2

tablespoons Hidden Valley Original Ranch Seasoning Mix

4

ounces cream cheese

1

shallot, minced

2

tablespoons fresh chives, sliced thin

1

cup baby spinach leaves

8

ounces apple-smoked bacon
1. Preheat the oven to 375°F.
2. Butterfly the chicken breast and place them between two sheets of plastic wrap and flatten with a meat mallet.
3. Season the chicken on both sides, with the packet of Hidden Valley Ranch Seasoning.
4. In a small bowl mix together the shallots, chives, and cream cheese.
5. Spread the mixture on top of the chicken and top with spinach.
6. Lay half of the bacon out next to each other in the style of a fence.
7. Place a chicken breast on top and fold each side up and fasten together with toothpicks.
8. Repeat with the other chicken breast.
9. Roast the Chicken for 30 minutes, until internal temperature reaches 165°F.
10. Turn on broiler to crisp-up the bacon.