Creamy Stuffed Bell Pepper Soup for One
VickyJ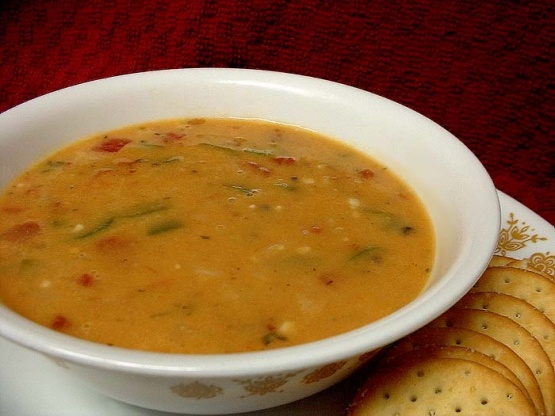 I came up with this using leftovers from what I made my boyfriend for dinner. You can adjust the amounts for more servings.
-Saute green pepper, onion and garlic in oil in tender and translucent.
-In a small sauce pot, heat and stir the mushroom soup, milk on medium.
-Add the sauteed vegetables, tomatoes/water, seasonings and rice.
-Simmer over medium heat for 15-20 minute, stirring occasionally.
-Serve with assorted crackers or garlic bread.
-Note: Meat can be added to this recipe, if you wish.