Creamy Strawberry Ice Cream
katii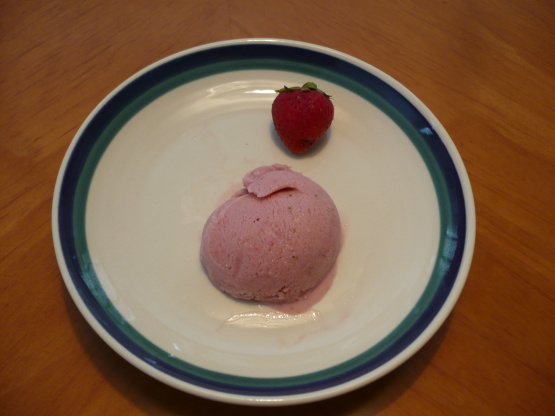 Smooth, rich ice cream with a refreshing strawberry flavour... all with no ice-cream maker! Try using any fruit you have on hand, or even chocolate.
Combine condensed milk, milk, water, and butter in a bowl and beat until frothy.
Place in freezer and let sit for 1 hour.
Remove from freezer, stir, and return to freezer.
Let freeze overnight.
Remove from freezer, combine with mashed berries, and process in a blender until smooth.
Return to freezer and freeze for at least another 5 hours.
Enjoy!