Creamy Stove Top Macaroni and Cheese
Parsley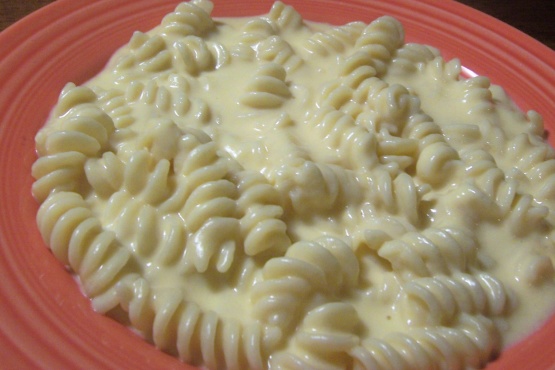 My family's favorite macaroni and cheese - cooked on top of the stove rather than baked! It's flavor is enhanced by the addition of prepared mustard. Little children love it because it's so creamy and cheese-y. For potlucks, make ahead and reheat in microwave, stirring, just before carrying to dinner.

Top Review by PanNan
I made this twice in the last few weeks. It's very good and creamy, and the mustard adds a nice color as well as flavor. The first time didn't work out too well for me. The sauce was too hot, and the pan was still over the burner when I added the cheese, and I since learned not to do that. The second time I only used about a teaspoon of mustard for our taste. I also added the sauce to the macaroni, and then added the cheese, 1/2 cup at a time, to the macaroni mixture. This worked out very well. I only used 2 cups of extra sharp cheese in the macaroni, and then covered the top with a layer of cheese and put it under the broiler for a melted/brown/bubbly cheesy top. Everyone enjoyed this a lot.
In skillet on medium heat, melt butter; quickly whisk in flour to form a paste.
Immediately add milk, whisking constantly, to form a smooth medium white sauce.
Cook until mixture gnently boils and sauce thickens, adding a little more milk to make the sauce the consistency of gravy.
Add mustard and cheese, stirring to mix.
Cook until cheese melts and sauce is creamy.
Reduce heat to low and add macaroni, stirring to mix well and heat macaroni.
Serve.