I found this on a package of Philadelphia light cream cheese and it sounds good. It uses jarred sauce and cream cheese, I can't wait to try it.
Directions
Cook spaghetti according to package directions.
Meanwhile brown ground beef in a large skillet, drain off grease. Stir in sauce and cream cheese, cook on low for 3-5 minutes or until the sauce is well blended and heated through, stirring frequently.
Drain spaghetti, add it to the sauce and mix lightly. Top with parmesan cheese.
Reviews
Most Helpful
Mmmm.... This recipe is so delightful. I too used my own meat sauce. This is a great change from the norm, and just a simple thing like cream cheese. Who knew? Thanks for sharing the recipe. :)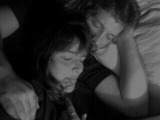 I made this using my own sauce, but otherwise, followed as written. This spaghetti has a lot less acidity by adding the cream cheese, whole new taste, but I really like it!! I had it with some herbed biscuits and salad for a great lunch!!! Thanks for sharing the recipe. Made for Photo Tag Game.
Who knew 4 oz of cream cheese would make such a difference? Well it does and this is tasty. As with the others we used our own tomato sauce with turkey burger and left out the parm cheese but only because we were out. I will def make this again!