Brenda.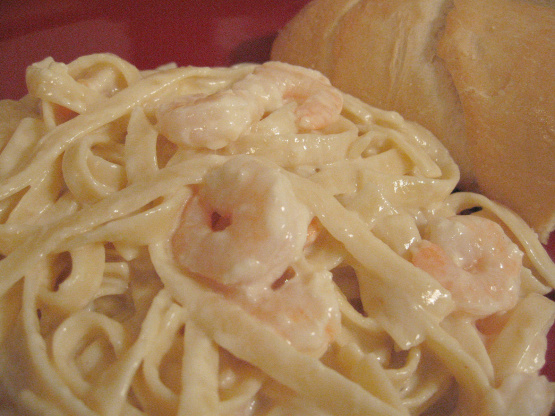 This recipe came from Dave's Dinners by Dave Lieberman. I use frozen shrimp instead of fresh and egg noodles (or whatever pasta I have on hand) instead of fettuccini. DELICIOUS!
Cook fettuccini in large pot of boiling, salted water until al dente, about 7 minutes.
Toss pasta with some oil to keep it from sticking while you make the sauce.
Combine cream, wine, garlic and black pepper in large skillet and bring to simmer over high heat.
Reduce heat to medium and simmer 7 to 10 minutes.
Add shrimp and cook, 4 to 5 minutes.
Toss sauce with pasta and chopped parsley.