Rita1652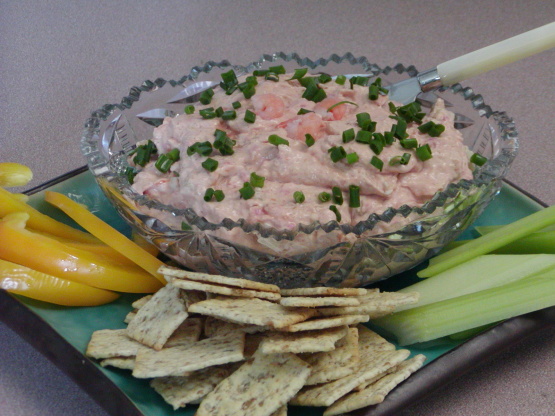 Another quick and easy party favorite.

Quick and easy! Sweet and tasty. I really expected more spice. I think fresh cooked shrimp would be better. But then there goes the easy part of this great dip. This is great for vegies to be dipped into. I think this would be great for a celery stuffer. Oh I wish I thought of that before I took the picture then I could of filled some celery not just placed it along the dip. Thanks for posting this dip.
Blend cream cheese, chili sauce, celery and horseradish.
(I usually use an electric mixer to combine the ingredients really well).
Fold in shrimp.
Refrigerate until ready to serve.
Serve with your favorite crackers.