Food.com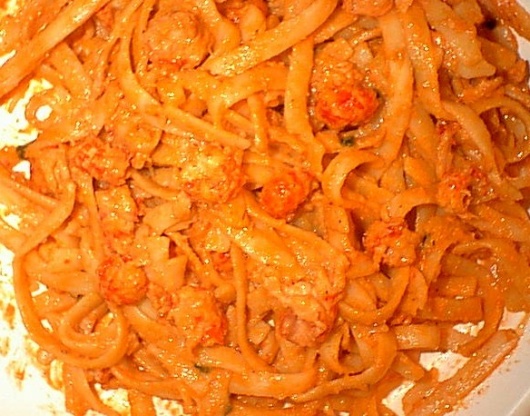 This quick, easy sauce is excellent with your favorite cooked seafood. I use leftover shrimp, scallops, lobster, or a combination of these. Also good with sautéed chicken bites. Sometimes I spoon it on fat slices of french bread, sometimes I put it over pasta. A staple in our house, very versatile!

Very good! I will definietly make it again and again. Next time I think I will add a little garlic to it and some cornstarch to it to thicken just a tad bit more. I cooked this with crawfish (frozn pack ) and doubled the sauce recipe. Served it over linguini and sprinkled parmesan cheese on it! Didn't forget to dip my french bread in it! Very good!
Melt butter and sauté the shallots.
Stir in flour, add tomato juice and milk, stirring quickly.
Bring to a boil, still stirring, then simmer for 1 minute.
Stir in sherry and cream.