Creamy Seafood and Mushroom Pasta
Prep 10 mins
Cook 30 mins

This recipe came from the "Sunday Night Football Cookbook", published in 2008. The book contains recipes from players, coaches, and restaurants in cities around the NFL. This was posted by Roy Williams, a wide receiver who at the time played for the Lions but now plays for the Cowboys.
Directions
Slice the mushrooms. Mince the garlic.
Cook the pasta until al dente. Drain, reserving 1 cup of the cooking water. Set aside.
Heat the oil in a large skillet over medium-high heat. Add the shrimp and cook until just pink, about 2 minutes. Transfer to a large bowl.
Add the mushrooms to the oil in the pan. Saute about 5 minutes. Add garlic and cook 1 minute longer. Add the wine and cook until about half is absorbed, stirring and scraping browned bits from the bottom of the pan.
Return the shrimp to the skillet and add the crabmeat and cream. Simmer about 2 minutes until sauce thickens slightly. Add lemon zest and juice, rosemary, and salt and pepper. Stir in the butter until melted.
Add the penne to the skillet and heat through, adding some of the reserved pasta water if needed to keep everything moist. Remove from heat.
Serve immediately garnished with parmesan cheese.
Reviews
Most Helpful
Totally fabulous and easy! I used Coconut Milk instead of heavy cream and dried mushrooms soaked in Vermouth along with a little cilantro and tarragon. Mixed shrimp and scallops for the seafood entry!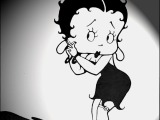 My friend and I made this for our hubby's. I do not eat seafood (allergic), so I'm basing this on their over all opinion. We did make a couple of changes tho. Neither of us had penne pasta, so we had to use wide egg noodles. (My GF & I think it would look really neat to use small pasta shells for this). The recipe doesn't specify the rosemary (fresh, dried, chopped). Also, I only had the shaker can of Parm cheese (recipe doesn't specify amount of fresh shaved, or canned grated) which is what was used. All in all, they did enjoy this dish. Thank you for posting. (Made for ZWT9)
This was an elegant recipe, but so very easy. I served it to company along with a salad. I used fresh rosemary from my garden, about 4 tsp. The pasta is best consumed the day it is made as the leftovers I sampled this morning were a little dry. Thanks, Loof! Made for ZWT9.