Creamy Scrambled Eggs With Dill and Smoked Salmon
ImPat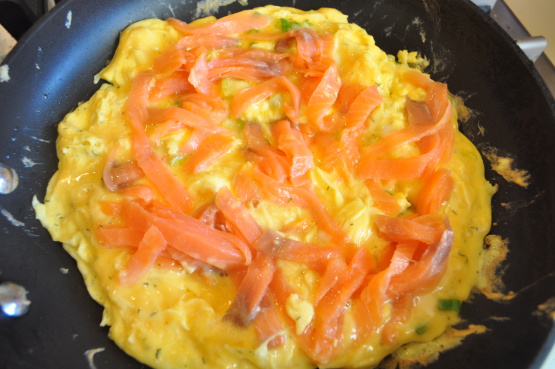 I've been struggling with my weight since i was a lil kid so i've tried hundreds of things and i haven't found a diet that i can keep up with except for the Atkins diet, which gave me great great results. I found this recipe in the Atkins Meal Planner and it's delicious and soooo easy to make. The smoked salmon, the green onions and the dill will give your breakfast a whole new dimension. Enjoy! :)
In a large bowl, beat eggs, cream. dill and salt.
Melt butter in a large skillet over medium heat.
Add green onions; cook 8 minutes, until softened.
Pour in egg mixture; cook 3-4 minutes, stirring occasionally, until almost set.
Mix in salmon, cook 1 more minute more or until eggs reach desire doneness.
Serve and enjoy!