Creamy Rye (Bread Machine)
Susang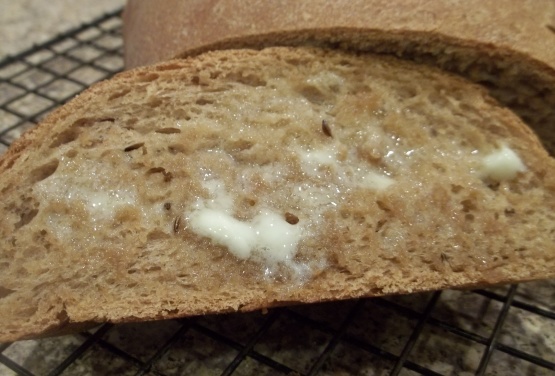 Get out the pastrami and cheese for this superb rye bread! This bread offers a rich, full flavor that travels easily from the breakfast table to the dinner table. This one is definately a keeper. I hope you think so too!
Wow, delicious Rye Bread, great flavor, Good texture & a nice big loaf. Rye bread is DH's favorite bread. He loves it toasted. Bev, Thank you sooooo very much for posting the recipe.
Combine according to your manufacturer's directions.
Success Hints: For a different kind of snack, top with Simple Chutney Cheese Spread (see recipe I posted) This recipe can be made using regular or rapid rise cycles.