Creamy Roquefort Salad Dressing
BecR2400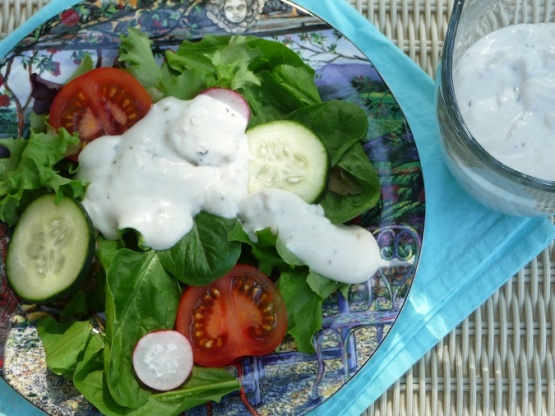 This is different from most of the Roquefort Dressings I found here. No vinegar, and very thick. A creamy dressing! I prefer this over an iceburg wedge, with tomato garnish.

Very delicious - I cut down the recipe quite a bit, as it's just me at home right now. Used a bit more sour cream and a little less mayo, and half-and-half instead of evaporated milk. It's a natural on salad greens, but also really wonderful spooned into a split baked potato!
Combine all the ingredients in a medium mixing bowl; beat at medium speed of an electric mixer until blended. Serve dressing over salad greens.