Annacia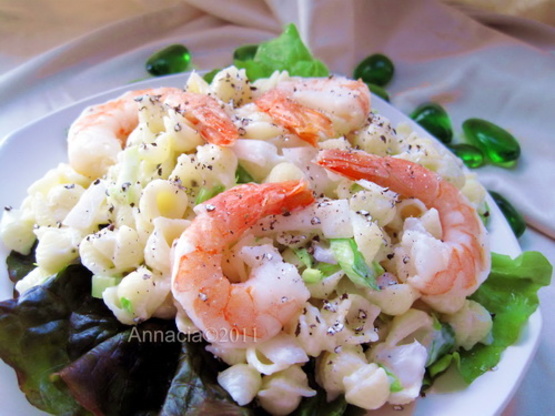 Another eash salad from Almost Homemade. The dijon mustard is optional.

This is simple and delicious. I made it as described but skipped the cheese and I used a smaller amount of the dressing (I always prefer a lightly dressed salad). Since I wanted to use it for a meal I added 4 shrimp and a fresh grind of grains of paradise. Total Yum!
Cook shells according to package directions, drain and rinse with cold water, set aside.
Combine onion, celery and parsley add shells and toss together, add sour cream, dressing mix, and dijon mustard, stir well.
Add mayonnaise, stir again.
Toss in Cheddar Cheese, serve.