Creamy Pudding (Yalanci Tavukgogsu)
Mami J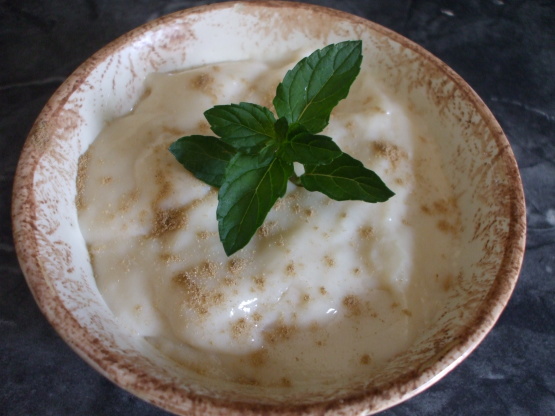 A Turkish recipe for dessert that I found at Binnur's Turkish Cookbook. Sounds like a basic vanilla pudding with possible toppings.

I really wanted to try this,I've always made puddings with cornstarch which is smooth.This was creamy. I added some rosewater and served it cold.
Place all the ingredients (except butter) in a large pot. Stir constantly over medium heat. Add the butter when you see the bubbles on the surface. Boil one more minute while stirring. Take it off the stove. Pour into the blender. Blend for about 15 minutes over medium speed. Then pour the mixture into a 2 liter pryrex dish.
Let it cool for an hour. Cover the top and place in the fridge. If you like you can sprinkle some pistacchios, coconut flakes or cinnamon on top before serving. This dessert also goes well with ice cream.