Parsley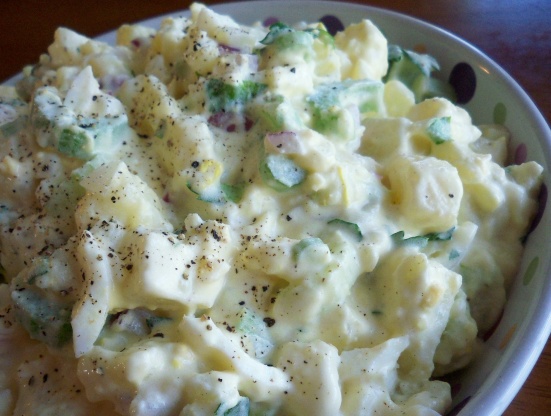 This has been a favorite in my family for years. I am asked quite often to bring it to bbq's and picnics.

I have made my potato salad like this for years. It is very flavorable. To help cut down on the calories, use fat-free mayonnaise and sour cream. You won't taste the difference with the vegetables and spices added.
Cook potatoes in a covered saucepan in boiling water for 15-20 minutes, or until just tender; drain well.
Peel and cube potatoes.
In a very large bowl combine celery, onion, mayonnaise, vinegar, mustard, salt and pepper.
Add potatoes and eggs.
Toss lightly to mix.
Cover and chill for 6 to 24 hours.