iris5555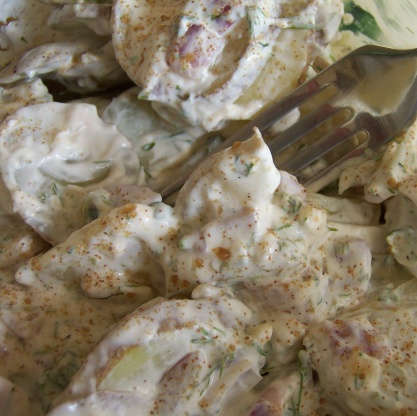 From P. Allen Smith. This is different in that it includes cream cheese. I used light mayo, sour cream and cream cheese for some calorie savings.
Wash and slice the potatoes.
Boil them with their jackets on for about 20 minutes until they are soft.
Rinse them with cold water and set aside.
In a large bowl mix chopped Vidalia onion with mayonnaise, sour cream and cream cheese.
To this add the dill, Beau Monde seasoning and chopped fresh parsley.
Fold all of the ingredients together and add the cooked potatoes.
Chill the salad for at least a few hours before serving.