Creamy Potato and Leek Soup
Laka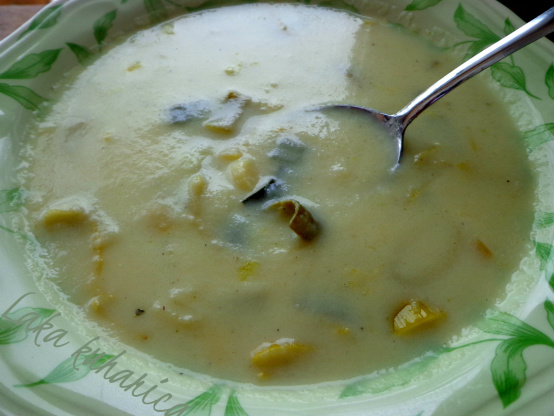 Recipe by Laka
This creamy potato-leek soup is a snap to prepare: the secret lays in instant mashed potatoes.
Melt butter on medium, add leeks, and cook 2 minutes or until softened, stirring frequently.
Add chicken broth, milk, and pepper; heat to boiling on high. Stir in potato flakes. Cook for 2 minutes.